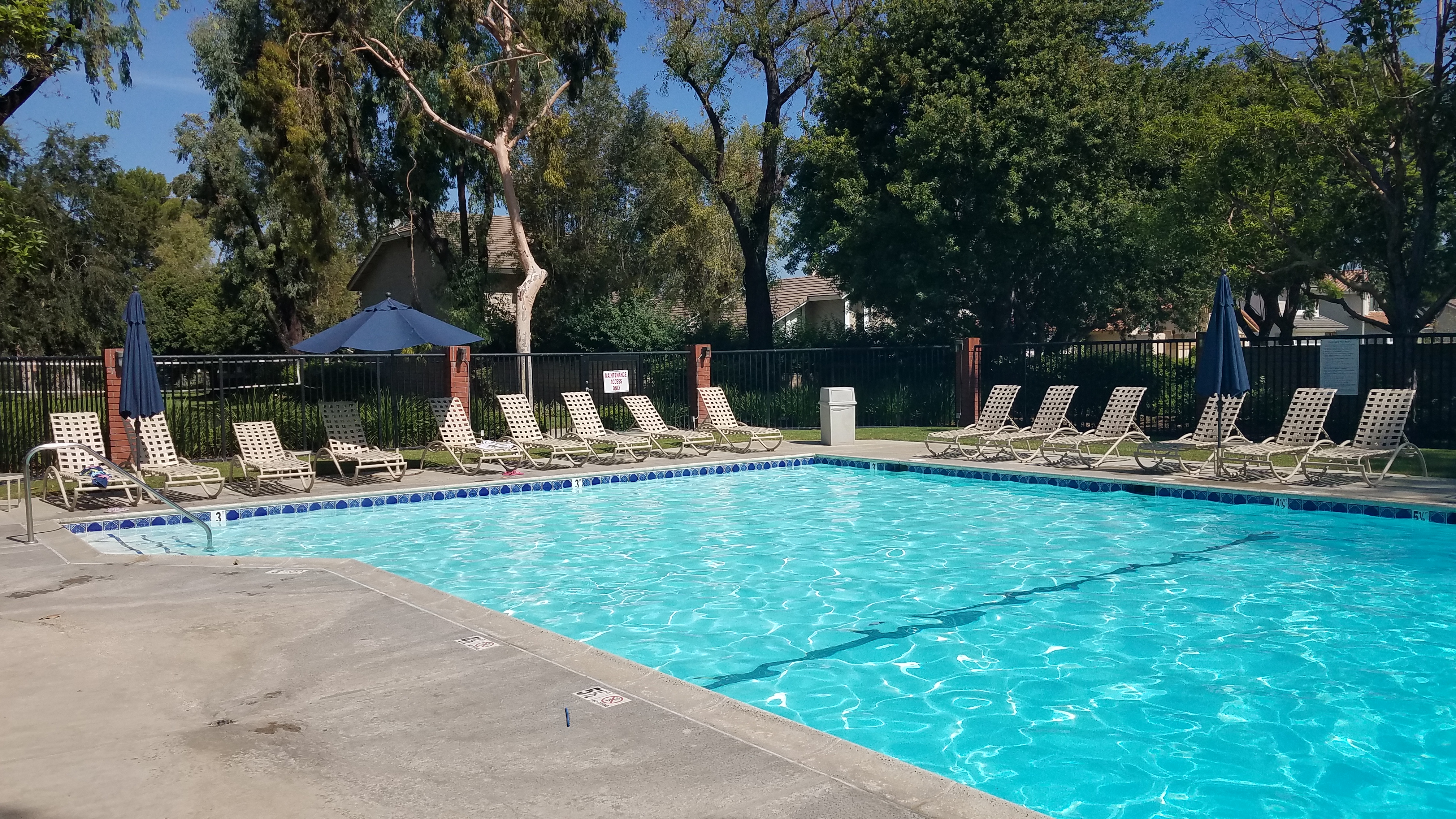 Park Paseo Homeowners Assoc
Irvine, CA 92620
Welcome to Our Community
The Board members and residents of Park Paseo know our community is more than just a place to live – it's a place to call home. Whether you've recently moved in, are a long-time resident, or are looking for the perfect place to move, we invite you to navigate through this website to learn more about our community.
CURRENT UPDATES
Main Clubhouse Pool Reopening in April

Our new pool is almost ready! During the past 6 months, work crews installed beautiful new paver stones on the pool deck, the patio eating area, and around the spa. As you know, the previous concrete deck was over 20 years old and was cracking and deteriorating in many places. This was a safety hazard for kids and adults.
We also upgraded the outdoor showers, significantly enlarged the BBQ area, and added a new ADA-compliant ramp connecting the pool with the clubhouse.
Behind the scenes, we also installed new plumbing and electrical lines beneath the pool deck, replaced all filters and skimmers that were not functioning properly, and installed new water-saving drip irrigation. In the lower spa area, a new waterproof fiberglass coating was applied on the inside of the hot tub and new lighting was installed.
In addition to a beautiful new design, these upgrades provide many other tangible benefits:
+ Significantly lower landscaping costs
+Smoother and cooler texture, especially for the little ones and their bare feet
+Lower irrigation water usage
+Considerable more space for those who want to socially distance while eating, grilling, or simply just relaxing by the pool
We are now waiting for the final City Of Irvine inspection, which should occur within the next 1-2 weeks. Please come out to see the all changes and enjoy our new pool!
Park Paseo Northstars Swim Team
Welcome to our own Association Swim Team, Park Paseo Northstars, where neighbors come together to provide a fun and safe environment for our kids to learn and improve their swimming skills. Unfortunately, last season was canceled due to COVID19, and we missed it. However, we are coming back this year better than ever with all the safety precautions.
REGISTRATION BEGINS APRIL 1ST
This year's season is expected to run from June 8 to August 14. The team offers weekday practices and several weekend swim meets under the supervision of skilled coaches. Swimmers 5+ are encouraged to join. The team will be adopting all procedures recommended by the Irvine Swim League to keep participants safe. In addition, this year's swim meets will be limited to intra-squad competitions held in our Park Paseo Clubhouse Pool
June 26, July 10, July 24 & August 7.
You all are welcome to join. Grandchildren are welcome as well! Come join us, volunteer, meet old friends, make new friends and have fun!
Have questions? Email ppnorthstars@gmail.com or ppns.volunteer@gmail.com
JANUARY 2021 NEWSLETTERS WILL BE ONLINE ONLY
We are moving the monthly newsletter online starting January 2021. A printed copy will be available in the front office for those who prefer to pick up a copy, or you will still have the ability to print a copy from home.
Benefits of the online newsletter:
- Easily accessible , downloadable and printable from our website "Newsletters"
- Can be e-mailed to you monthly (if you sign in the website and update your e-mail info in our Townsq site https://app.townsq.io/login)
- Any reference to websites/links will be clickable/live
- Will show in color
- Environmentally friendly and save our community on printing/mailing costs
PROSA POOL UPDATE
Per Popular demand, PROSA POOL will remain OPEN & HEATED for the remainder of the Winter months!
We continue to follow COVID19 Guidelines and ask homeowners to only have your household using the facilities. Please no outside guests or gatherings.
A big thank you to previous Boards and homeowners for waiting until the Prosa pool repairs and remodel could be completed. The Association has saved enough in our Reserves to do this project so no special assessment would be passed along to homeowners.
Breakdown of Costs:
Pavers/Plumbing/Coping/Electrical/Gas Lines Total: $134,000
Umbrellas & Stands $2746
Landscaping $2600
(Credits were received from IRWD for turf removal & refilling the pool)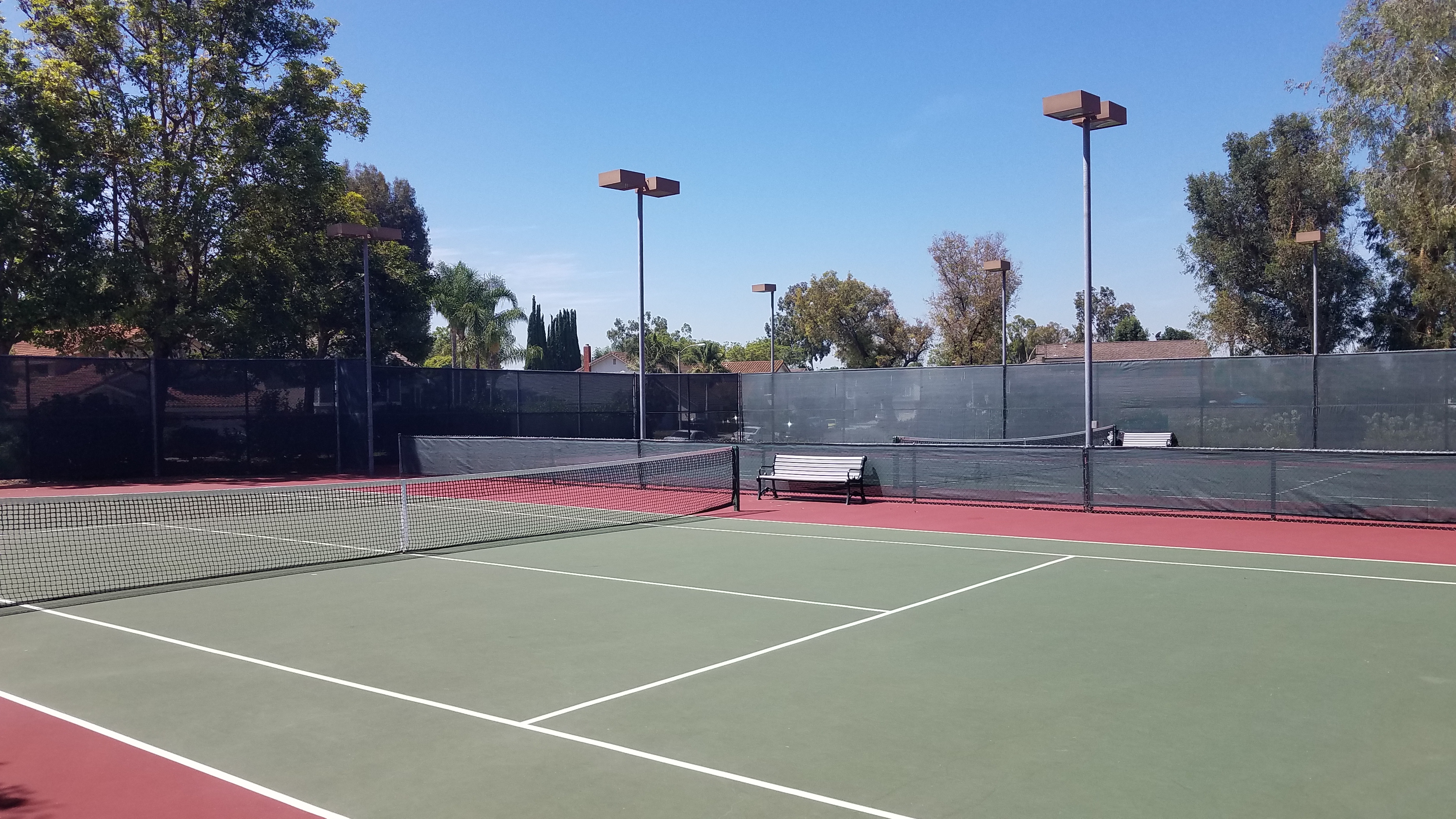 Contact Us
See something that needs to be addressed? Have a question?Don't hesitate to contact us.
Park Paseo HOA
25 Christamon West, Irvine, CA 92620
714-730-1560
Manager: Lynn Wyatt