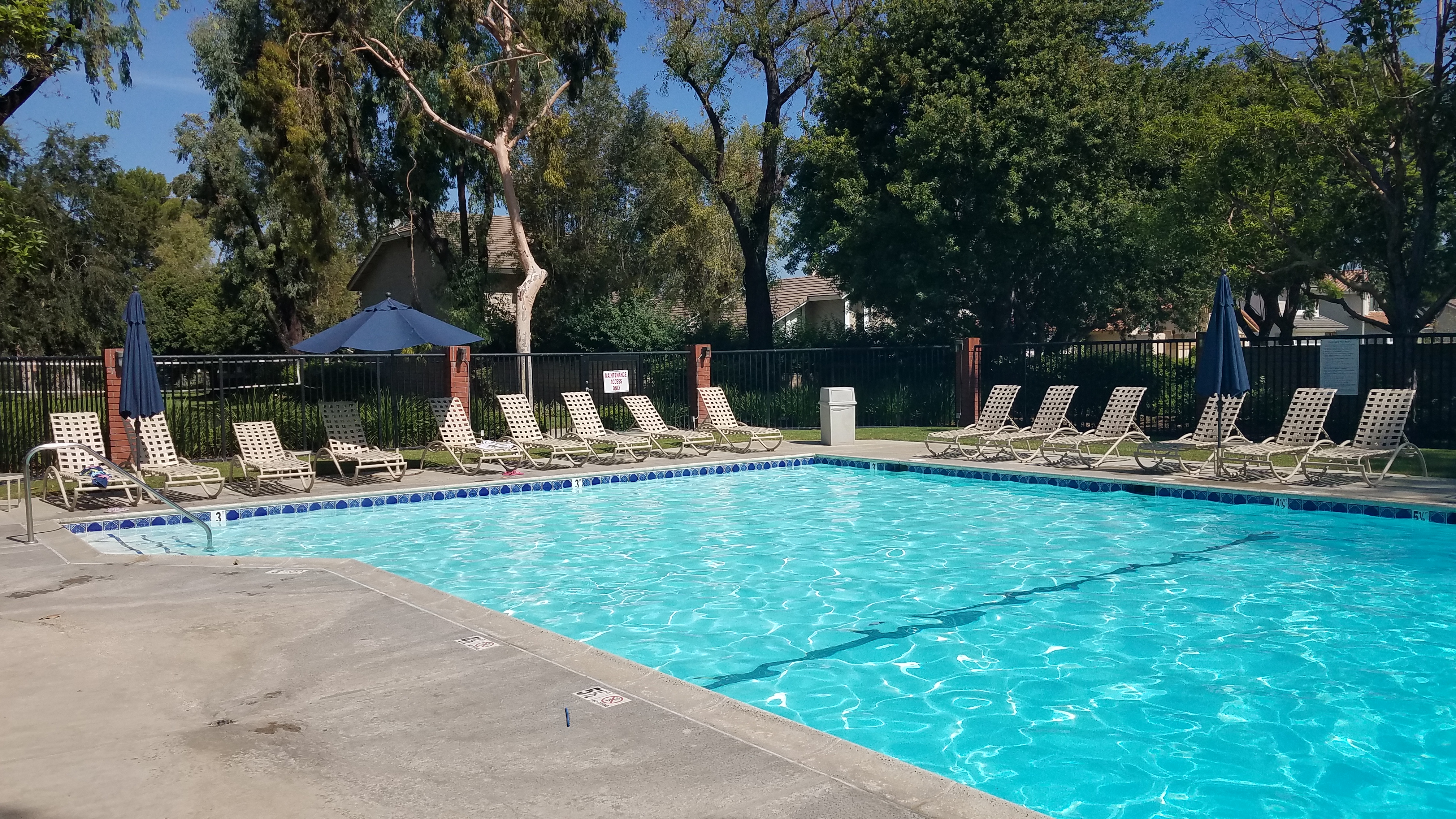 Park Paseo Homeowners Assoc
Irvine, CA 92620
Welcome to Our Community
The Board members and residents of Park Paseo know our community is more than just a place to live – it's a place to call home. Whether you've recently moved in, are a long-time resident, or are looking for the perfect place to move, we invite you to navigate through this website to learn more about our community.
CURRENT UPDATES
Park Paseo Northstars Swim Team
Welcome to our own Association Swim Team, Park Paseo Northstars, where neighbors come together to provide a fun and safe environment for our kids to learn and improve their swimming skills. Unfortunately, last season was canceled due to COVID19, and we missed it. However, we are coming back this year better than ever with all the safety precautions. We practice up to 4 days per week for 10 weeks from June 8 to August 15 under the supervision of skilled coaches at the Park Paseo main swimming pool. This year we will have intrasquad meets rather than the usual dual meets. Registration starts in April end.
To learn more, please visit the team website at ww.ppnorthstars.org. You all are welcome to join. Grandchildren are welcome as well!
Come join us, volunteer, meet old friends, make new friends and have fun!
Have questions? Email ppnorthstars@gmail.com or ppns.volunteer@gmail.com
JACARANDA TREE TRIMMING IS COMPLETE!
The next tree trimming will the the Iron Bark Eucalyptus trees and will be scheduled for trimming in February.
HOLIDAY DECORATIONS
February 1st is the date that all Holiday decorations should be removed. We appreciate your cooperation and see you next year!
If you were one of the Decorating Contest Winners this year, don't forget to come by the office and pick up your award !

$50 PAPERLESS BILLING CONTEST
FIVE winners were randomly selected and will receive $50 gift certificate for signing up for paperless billing. CONGRATULATIONS!
Even though the contest is over, you can sign into TownSquare and sign up for Paperless Billing (Link can be found under News & Events). Bills can be e-mailed to you and/or accessed on the website https://app.townsq.io/login
2021 Assessment Increase
The 2021 Budget reflects an assessment increase to $122 per month - a $4 a month increase is necessary to:
*Adequately cover the rising operating utility cost increases for gas, electric and water;
* Cover contract increases for landscaping, janitorial, pool and patrol services;
* Support the State- mandated minimum wage increase;
With this budget the Board of Directors does not anticipate that any special assessments will be required to replace, repair or restore any major component of the reserve program in 2021.
Don't forget, if you use auto-payment through your bank, update the amount to $122 effective January 1, 2021 to avoid late fees. If you use auto debit through PCM, the amount will automatically be changed.
JANUARY 2021 NEWSLETTERS WILL BE ONLINE ONLY
We are moving the monthly newsletter online starting January 2021. A printed copy will be available in the front office for those who prefer to pick up a copy, or you will still have the ability to print a copy from home.
Benefits of the online newsletter:
- Easily accessible , downloadable and printable from our website "Newsletters"
- Can be e-mailed to you monthly (if you sign in the website and update your e-mail info in our Townsq site https://app.townsq.io/login)
- Any reference to websites/links will be clickable/live
- Will show in color
- Environmentally friendly and save our community on printing/mailing costs
OCTOBER - MARCH CLUBHOUSE FACILITIES & PARKING LOT CLOSED DURING POOL DECK MAINTENANCE AND REPAIR.
TENNIS COURTS ARE OPEN. USE THE NEW FRONT GATE WITH YOUR KEY.
SIGN UP SHEETS ARE INSIDE COURT#1.
PROSA POOL UPDATE
Per Popular demand, PROSA POOL will remain OPEN & HEATED for the remainder of the Winter months!
We continue to follow COVID19 Guidelines and ask homeowners to only have your household using the facilities. Please no outside guests or gatherings.
A big thank you to previous Boards and homeowners for waiting until the Prosa pool repairs and remodel could be completed. The Association has saved enough in our Reserves to do this project so no special assessment would be passed along to homeowners.
Breakdown of Costs:
Pavers/Plumbing/Coping/Electrical/Gas Lines Total: $134,000
Umbrellas & Stands $2746
Landscaping $2600
(Credits were received from IRWD for turf removal & refilling the pool)
CLUBHOUSE POOL DECK PROJECT
Finally, after forty-two years of service, our aging, main facility decks of the main pool, spa, wader and clubhouse will be repaired and updated. Underlying electrical issues between tennis courts, spa and main electrical vault will be resolved, along with replacement of disintegrating and fracturing concrete. An ADA compliant ramp will be installed for easier access to restrooms, and outdoor showers will be made ADA compliant. Wasteful irrigation and landscape maintenance will be reduced. Barbecues will be better, socially spaced, and various other electrical, plumbing, drainage and pool equipment will be repaired and updated (e.g.,: new skimmers). Total cost for this project is $474,000, funded with Reserves, saved over many years, begun by previous Boards, and avoiding any special assessments or loans.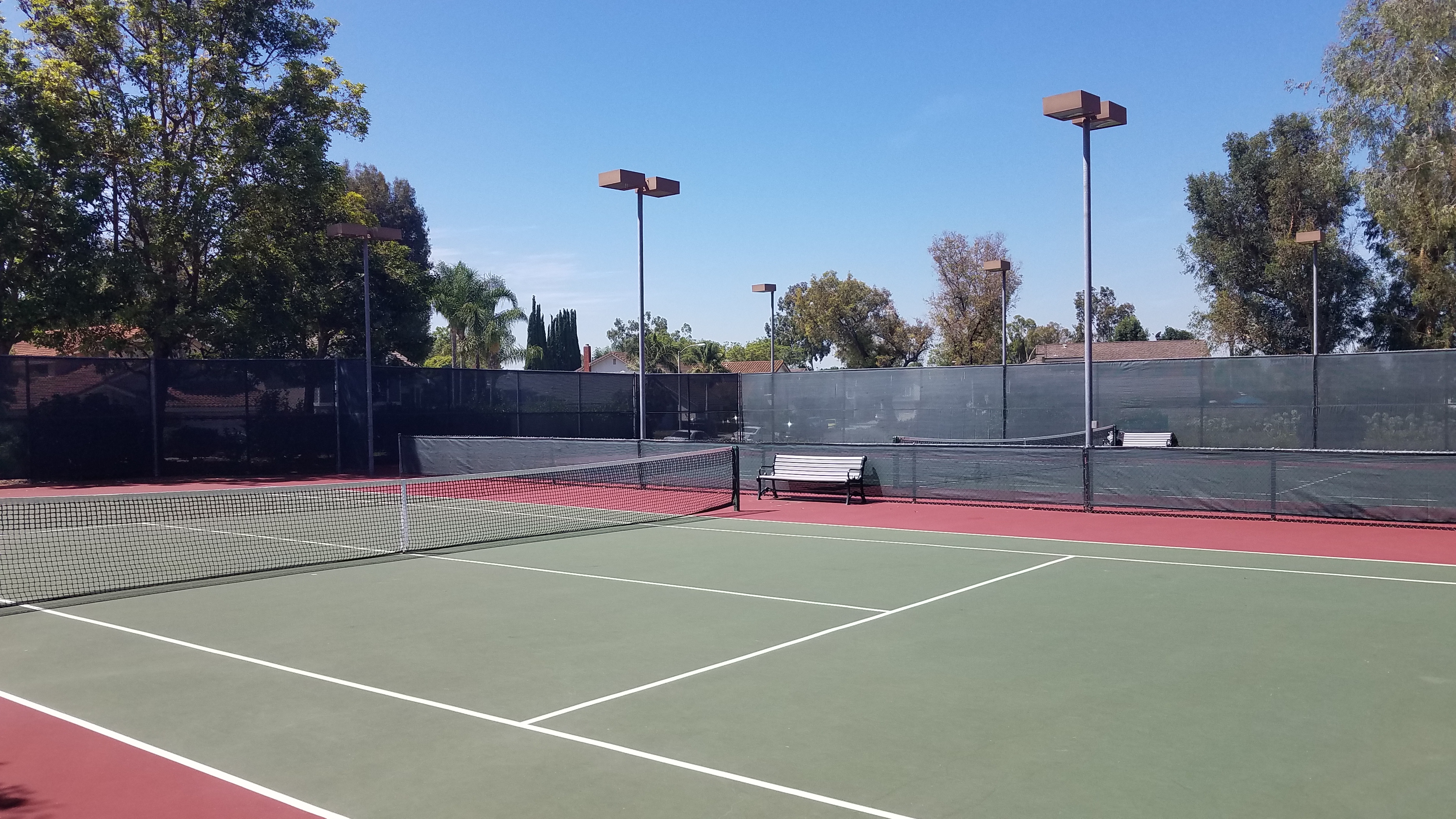 Contact Us
See something that needs to be addressed? Have a question?Don't hesitate to contact us.
Park Paseo HOA
25 Christamon West, Irvine, CA 92620
714-730-1560
Manager: Lynn Wyatt